SmuggleCraft Streams on Goldentot!!!
June 11th, 2016
SmuggleCraft was featured on Goldentot!
Our lead developer, Joey, hovered over to Kentucky to team up with Goldentot to co-host the first ever live-stream of SmuggleCraft!!! We had a ton of viewers and fresh eyes who've never heard of SmuggleCraft before tune in, reaching a peak of 106 viewers!!! (none smuggled, all earned!)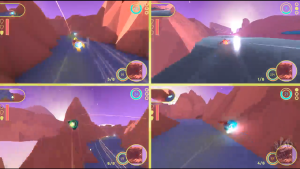 We had a blast being able to connect with the community and answer some questions the viewers had about our game and being a game dev in general! Most of the major aspects of the game were showcased, including the main quests for the story mode, tow quests, and 4 Player Multiplayer mode!
We received some great feedback and suggestions. A HUGE THANK YOU to Goldentot for having Smugglecraft on his channel, and to all the viewers who tuned in! It was great to say hey and answer all your questions!
Stay tuned for more SmuggleCraft updates!
Did you miss the stream? Don't fret! The stream is archived on Goldentot's channel! Go check out his epic streams. Give him a like and a follow and a shoutout. He's awesome. Click here to the watch Goldentot and friends play some SmuggleCraft!